The Benefits Of Chiropractic
Chiropractic care is a drug-free treatment option for aches and pain within the joints and muscles, suitable for the whole family
Natural, Conservative Back Pain Reduction
Patients with chronic lower back pain, treated by chiropractors, showed greater improvement and satisfaction at the one month mark, than those patients treated by family physicians. Satisfaction scores were higher for chiropractic patients.
Reduces Colic and Ear Infections In Infants
A clinical trial published in 1999 in the Journal of Manipulative and Physiological Therapeutics found that chiropractic treatment for colic has shown remarkable benefits over other treatments such as dietary changes, medication, and infant positioning.
Enhanced Performance & Athletic Excellence
Most athletes have come to recognize chiropractic care as an excellent injury prevention and treatment option. But beyond that, they need to realize that chiropractic provides many additional benefits that can boost performance naturally and can make a difference in their results
Chiropractic Benefits For Pregnant Women
Regular chiropractic care can provide a more comfortable pregnancy and delivery for both mother and baby. It stimulates the nervous system to enable proper functioning of your reproductive organs, thus supporting the needs of your baby throughout pregnancy and during delivery.
Meet your chiropractor
Dr Kate is passionate about babies and children and the chiropractic treatment of these little people. She is also passionate about general chiropractic treatment and sports related treatment.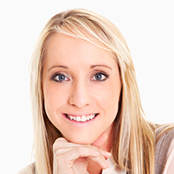 Dr Kate Phillips
MTech Chiropractic (SA)
Chiropractic for the whole family, with a special interest in paediatric and sports related treatments.
Parkhurst, Parktown, Dunkeld West, Craighall park